Construction activities:
Partial construction units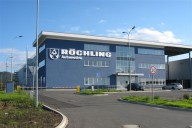 The company Elora Group provides a broad portfolio of partial construction parts whith supplies including implementation of drawing documentation containing the complete solution.
The partial construction section focuses primarily on cladding of buildings with other steel constructions. An integral part of our portfolio is also implementation of the load-bearing steel structures. Furthermore, we are able to supply various kinds of fillings.